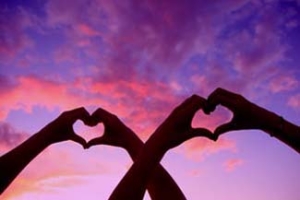 Hello and welcome to my website! I am pleased you are interested in learning a little more about me. My life experiences along with my empathic gifts give me the ability to understand any situation in a trustworthy, compassionate, and non-judgmental way. My spirit is ageless but this body has been around for over 40 years (I'm not telling you my exact age :-), given birth to beautiful children, and seen the ups and downs of marriage, family turmoil, and personal struggle. My spiritual practice is governed by these 3 principals: trust, compassion, and non-judgment. I know you can overcome anything and I pledge to be a guiding light because since I was a little girl my insights have been life changing and accurate.
You can trust in my over 25 years of professional psychic experience and thousands of satisfied clients from all around the world (Be sure to visit my Testimonial Page). As a 6th generation psychic medium, counselor, and spiritual psychic life coach level 8, I am prepared to help you overcome many obstacles like reuniting with a lost lover, depression and mood disorders, and dealing with death or fear of dying. Born and raised in Chicago, IL with an Egyptian Indian heritage, I look forward to clients from all over the world in addition to my Houston community clients whom I love to serve.
I am also the proud owner of the one of a few John of God beds from Brazil. Learn more about the healing energy from crystal beds and why John of God Bed is the most popular and sought after crystal bed experience on my John of God Bed Page. My background is in teaching yoga, spiritual treatments, and readings so with the combined healing power of the John of God Bed I know I can help you through it all.
Here are a few notes and things to keep in mind:
I do not communicate with the dead. I am a Christian who believes in one God. I do not support psychic addiction. I will block clients who abuse my time and services, this is a paid service. You can learn more about my thoughts and philosophy on my Blog Page.