Gain Deeper Insight with Tarot Readings
The Power of Tarot Readings
The tarot is a set of cards filled with ancient and powerful symbols which a psychic reader can interpret to provide valuable insights about your life through tarot readings. For centuries, people have consulted the tarot for religious instruction, self-knowledge, insight into problems and to divine the future. A highly tuned in reader, or psychic, can make all the difference in the quality of your tarot readings.
Tarot can:
Help you enhance areas such as love, relationships and career
Bring clarity to challenges you currently face
Offer insights about your past, present and potential future
Expand ideas for making the best choices in your life
Tarot Readings with Elaine Palmer can offer all of the above and more. Whether it's regarding your wife, husband, or sweetheart, she will give amazing advice upon all matters of life – love, courtship, marriage, health, family, friends, and business transactions of all kinds. She gives the strongest of spiritual advice to those seeking the path of spiritual enlightenment.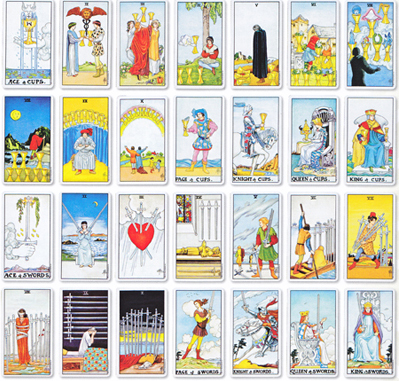 Tarot Card of the Moment
This tarot card was generated when you loaded the page to offer some insight into what might be going on at the moment. For a deeper look at what your future might hold or about specific challenges you face, contact Elaine Allen today!
Not Sure if a Tarot Reading is the Right Reading for You?
Elaine Palmer expertly performs all types of readings. Call today and find out which one is right for you! 832-691-1889
Love Readings
Horoscopes
Astrology Charts
Angel Readings
Channeling
Tarot Card Readings
Palm Readings
Aura & Chakra
Past Life Readings
Crystal Ball Readings
Psychic Readings
Full Life Readings
Sand Readings
Tea Readings
Readings on Lovers